10 ways to avoid the Monday moans

Posted on 14 Jul, 2014
Monday mornings are the worst! I doubt there is anyone out there who loves Mondays; you're tired, grumpy and it's back to the 9-5 again. To top it all off, everything that goes wrong always does on a Monday. It's like everything just waits around until you are at your grumpiest to go wrong! It's the worst right? Well at GoGroopie we have compiled a few things to avoid and make your day a lot brighter!
You snooze you lose
No matter how hard you try it is always harder to wake up on a Monday morning, after snoozing the alarm clock about a dozen times. It finally hits you….YOU'RE GOING TO BE LATE FOR WORK!
Hair
After rushing around like a headless chicken it's time to tackle the hair. Oh god! There isn't enough time to tackle this mess! As you're rushing through straightening your hair as fast as you can and running to the next challenge… the wardrobe, avoid the dreaded trip over your straightener lead! Pain is the last thing you need to add to this morning.
Can't find shoes to wear
Avoid the embarrassing shame when you realise you definitely should have spent a few more seconds finding your shoes. Oh the shame!
Travelcard
Let me guess, you get to the train station and realised you've left your Oyster at home… well done! Well at least you can buy another one… oh wait where's the credit card!
Rain
Yes, miserable Monday's of course it's going to rain today, what other day would it rain! Be prepared and attach that brolly to you at all times. Let's face it, British weather isn't exactly on our side.
Headphones
Finally on the train? Well done! That's an accomplishment on its own, onto the next battle; you vs. tangled headphones.
Enjoy your favourite tunes without the tangle with the Zipper Headphones for just £4.99
Personal space
You should be celebrating the fact you'll make it to work on time but when you have a stranger closer than you've ever been with your family; it's a little hard to jump for joy.
Coffee
Get some coffee because it's going to be a long day!
Power Bank
In all the drama of the morning, you've forgotten to charge your phone and now it's down to that last 1%.
Keys
Home time! You get to your front door and can't wait to put your feet up but wait did you remember to grab your keys on the way out?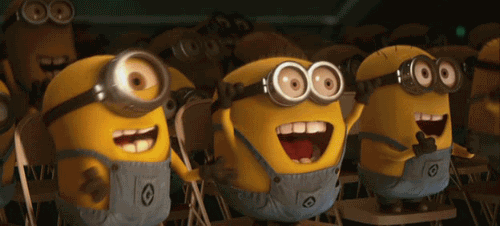 Don't worry, at least tomorrow isn't Monday again!